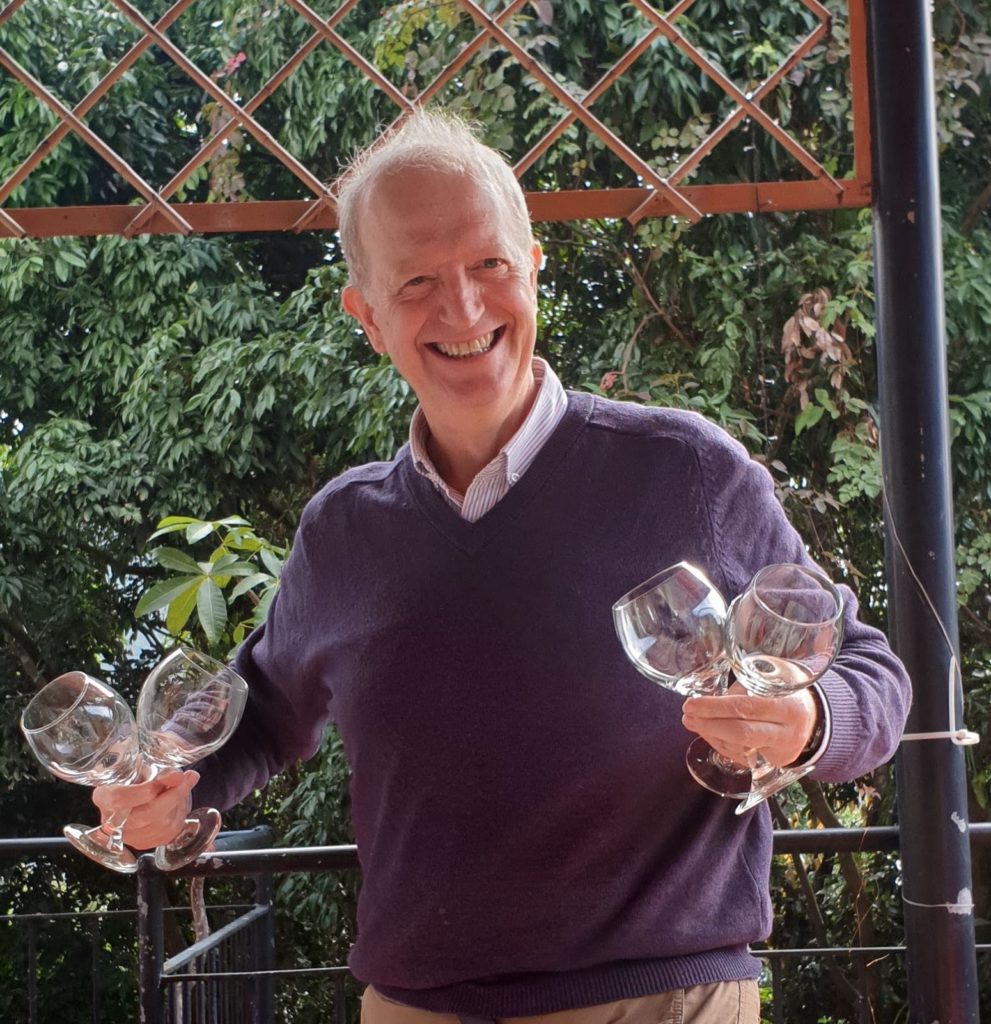 Interview with Mick Adams, former Vice President of the European Chamber, former Chair of Shanghai Chapter
How long have you been in China?
Altogether 32 years, split between 16 years living in Shanghai from 2001 to 2017, and 16 years in Hong Kong in several spells from 1981 onwards. My first business experience of Mainland China was in 1996.
How did you first get involved in the European Chamber's work and what were some of the main challenges then?
I was invited to attend a meeting organised by the Chamber in 2002 to discuss the impact of newly introduced Chinese regulations on foreign construction companies operating in China. As a result of that meeting, I decided to join the Chamber and the Chamber decided to form a construction working group in Shanghai. Shortly after joining, I was selected as co-chair of the working group. (I can't remember if we were then so democratic as to have chair elections in those early years!)

Once formed, along with a sister construction working group in Beijing, we embarked in extensive lobbying against the regulations, which in our view were imposing unreasonable barriers to entry for foreign companies despite certain commitments given [by China] in its recently signed World Trade Organization accord. Eventually, our efforts—combined with those of other industry bodies—resulted in the government deciding to modify the regulations in a way favourable to foreign involvement in the industry.
In its 20-year history, what would you say is the European Chamber's biggest accomplishment?
Anchoring itself firmly as the go-to voice of European industry in China, both for the Chinese Government and the European Union (EU) as well as the media.
What's the difference in China's business/regulatory environment in your industry today vs. 20 years ago?
I've worked in two industries in the Mainland: construction initially, and financial services from 2009 onwards. For construction, when I first started, foreign companies were not able to operate as foreign-invested enterprises (FIEs) but rather could only work in China on a project-by-project basis, and had to obtain a business licence for each project. The WTO accord changed that and provided us with the ability to set up in China as wholly foreign-owned enterprises or joint ventures for the first time. Initially, as I've already mentioned, the enabling regulations posed real issues for us, but we were able to achieve some favourable changes and there are now quite a few foreign construction-related businesses operating successfully in China – albeit in a very competitive industry where local companies enjoy definite advantages.

In financial services, there has been little regulatory change in the areas in which I have been involved, but, as a whole, the regulatory environment has become more mature and, in recent years, more permissive of foreign involvement, albeit hesitantly.
How do you expect to see China's business/regulatory environment to change in 20 years?
That is a very difficult question to answer and depends very much where things go from here with China's increasingly fractious relationships with the world's other major powers. Hopefully we will see a deepening of the reform process and greater opening of the Chinese economy to international involvement, as well as greater Chinese involvement in international economies, but at the moment I am not encouraged by the widening faultlines.
What role do you expect the European Chamber to take in the next 20 years?
To continue to lobby honestly and professionally in China and in Europe for the beneficial engagement of European business with China, as well as provide a forum for our companies to share experiences and learn from each other.
What value has the European Chamber brought to you/your company/your industry?
I've already described some of the lobbying benefits it brought to my company and industry. On a more personal level, I found it invaluable in putting me in contact with a broad range of businesspeople eager to learn from each other.
Do you remember the European Chamber's first government meeting you attended, who it was with and how you were received?
Frankly, no, it was too long ago! However, based on more recent experience, I expect we were received politely and with attention. I rarely remember it otherwise.
Do you feel that the Chinese authorities care about the Chamber's messaging and recommendations?
Yes, I think they care, but that's not to say they will be persuaded to take action as a result. That will normally require sustained and coordinated pressure between the Chamber and likeminded bodies.
As you reflect on your time in the Chamber over the past years, what comes to mind?
The commitment, hard work and knowledge of the staff.
What is the best piece of advice you can give the European Chamber for the coming years?
Keep up the good work! I fear the times ahead will be tough, but don't be cowed. You must continue to tell the hard truths, particularly in this era of 'fake news'.

Mick Adams, former Vice President of the European Chamber, former Chair of Shanghai Chapter